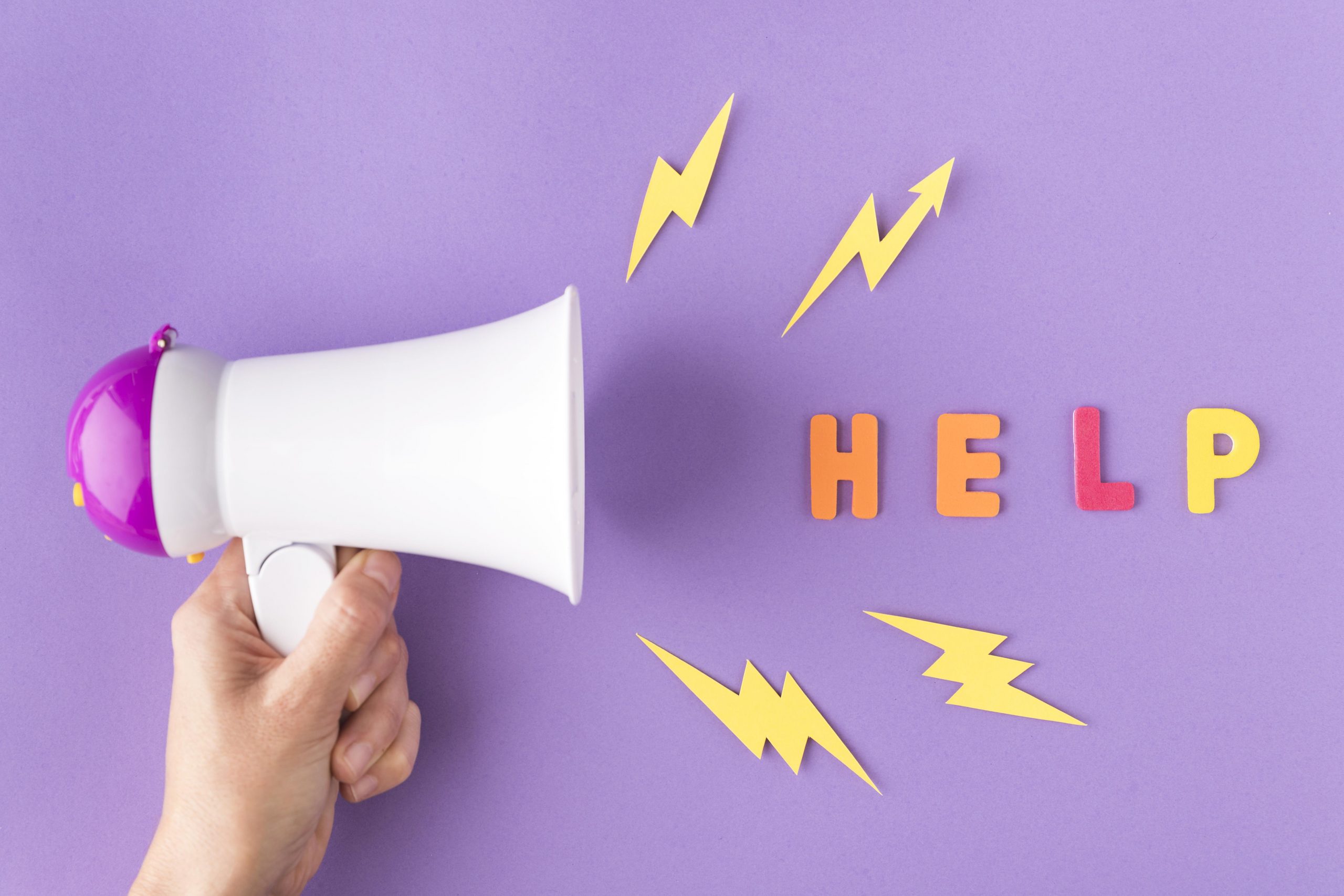 When selling your home, you may run into an offer, or a lowball offer, that fall far below your asking price. These low offers may only serve to make you angry, but don't get angry! While selling your home is an emotional process, there are rational and effective strategies for dealing with a lowball offer. Sometimes a lowball offer can even turn into the right price if you handle negotiations the right way.
TIPS FOR RESPONDING TO LOWBALL OFFERS
1. Remain calm. Although your first reaction to a lowball offer may be anger or disgust, take a breath and remain calm. There is nothing to gain in making enemies.
2. Understand that sometimes buyers aren't familiar with actual market value. They may be from somewhere where homes are much less expensive, or they could be first-time buyers who have been counseled by friends and family to start with a lowball offer.
3. Have your agent communicate that while you're happy to work with them as buyers, you'll need an offer that is somewhat more competitive and at a level you could consider seriously. When responding, remember that "you can catch more flies with sugar and honey than with vinegar."
4. Consider countering for a small amount off your asking price to signal your willingness to negotiate, but reiterate that you will need to hear something more in line with market value to continue negotiations.
5. Alternately, if you are in a hurry to sell, counter with your rock-bottom offer. This number may not be close to their lowball, but it could be substantially less than your listing price. This may make the lowball buyer suddenly reconsider their position, tempted by the opportunity to purchase the property at what they consider to be a "substantial discount."
6. Ask the buyer to justify their price. If they genuinely believe their offer is genuine and fair, they should be able to point to reasons why your listing price is inflated. Make them show their homework. If they haven't done it, you'll know soon enough.
7. Don't fall for the "but we can't afford more" pity play. Sympathize with their financial situation, but in no way let it sway you from the true value of your home.
To steer clear of lowball offers, don't appear desperate. In your home's descriptions, you may have listed yourself as a "motivated" seller. This will open yourself up to buyers believing that they can get away with purchasing your home for a discount.
Of course, sometimes, a stream of lowball offers can indicate that the home is priced too high. Occasionally agents will "buy the listing" by assuring sellers they can get the higher price, only to take a lower offer much later down the line. It's not a sound strategy that I would recommend. If you're looking for the fair market value of your home, get in touch with me today.
Keri Johnson
(928) 642-3823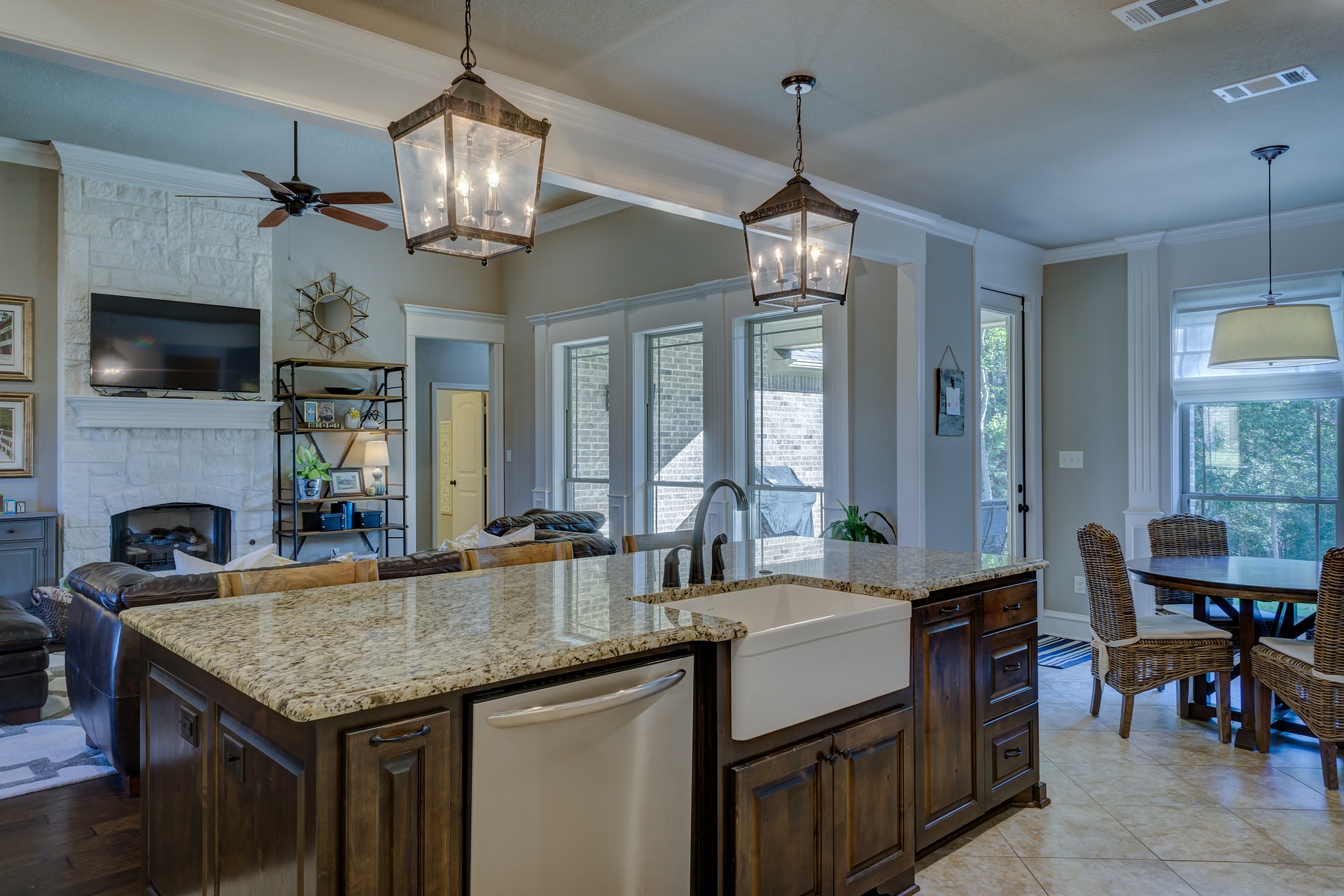 Homeowners deciding to sell their home can wonder if they should fix up their house before selling it or allow a potential buyer to do the updates and remodeling. Whether you decide to repair your house before selling it or go straight to the market as-is, each decision has pros and cons. 
Consider the Current Market Conditions
The most imperative thing to consider is the current market conditions. During the pandemic, homes were selling like hotcakes. The real estate market was exploding due to record-low mortgage rates. Now with a rise in mortgage rates, buyers' demand has moderated. Therefore, as a seller in the current market, updating your home can help cultivate more buyers for your home, and consequently, you may get a higher sale price.
Will the Repairs and Improvements Increase my Home Value?
When selling a home, it's important to remember that you will likely have to spend money on repairs to get top dollar for your home. However, the main question from homeowners is, will these repairs improve my home's value? There is no definitive answer. Some repairs will undoubtedly increase the value of your home more than others, but it depends on the individual property and the market at the time of sale. Generally speaking, however, making any repair will usually result in a higher selling price than if the property were to be sold "as is."
Popular Home Improvements 
Making minor repairs around the house will go a long way, although it is good to remember that not all repairs are necessary. Here are a few of the most popular home improvements that may increase the value of a property:
Paint and Flooring: 

A fresh coat of paint and new flooring will almost always increase the value of a house.

Kitchen Upgrades: 

Replacing old appliances, countertops, cabinets, and fixtures may significantly improve the value of a home.

Bathroom Upgrades:

 Installing new tiles or fixtures can help add extra appeal to the home's bathrooms.

Landscaping Improvements: 

Curb appeal is significant when selling a home, so adding landscaping improvements can make all the difference.
Ultimately, deciding whether to fix up your house before selling it or sell now as-is is an individual decision that depends on various factors such as market conditions and budget. If selling your home as-is without making any repairs, make sure you are transparent with potential buyers. Tell them what they can expect when they buy the house, and be sure to have a realistic price point in mind. 
To sum it up, homeowners deciding whether to repair their homes before sale must consider the current market conditions and potential for improvement in value. While some repairs will undoubtedly increase the price of a property, other repairs may be unnecessary, depending on each case. It is essential to consult with a real estate professional who can analyze current market conditions and provide guidance on how best to sell your home. Contact me today for more information on how I can help you through this process!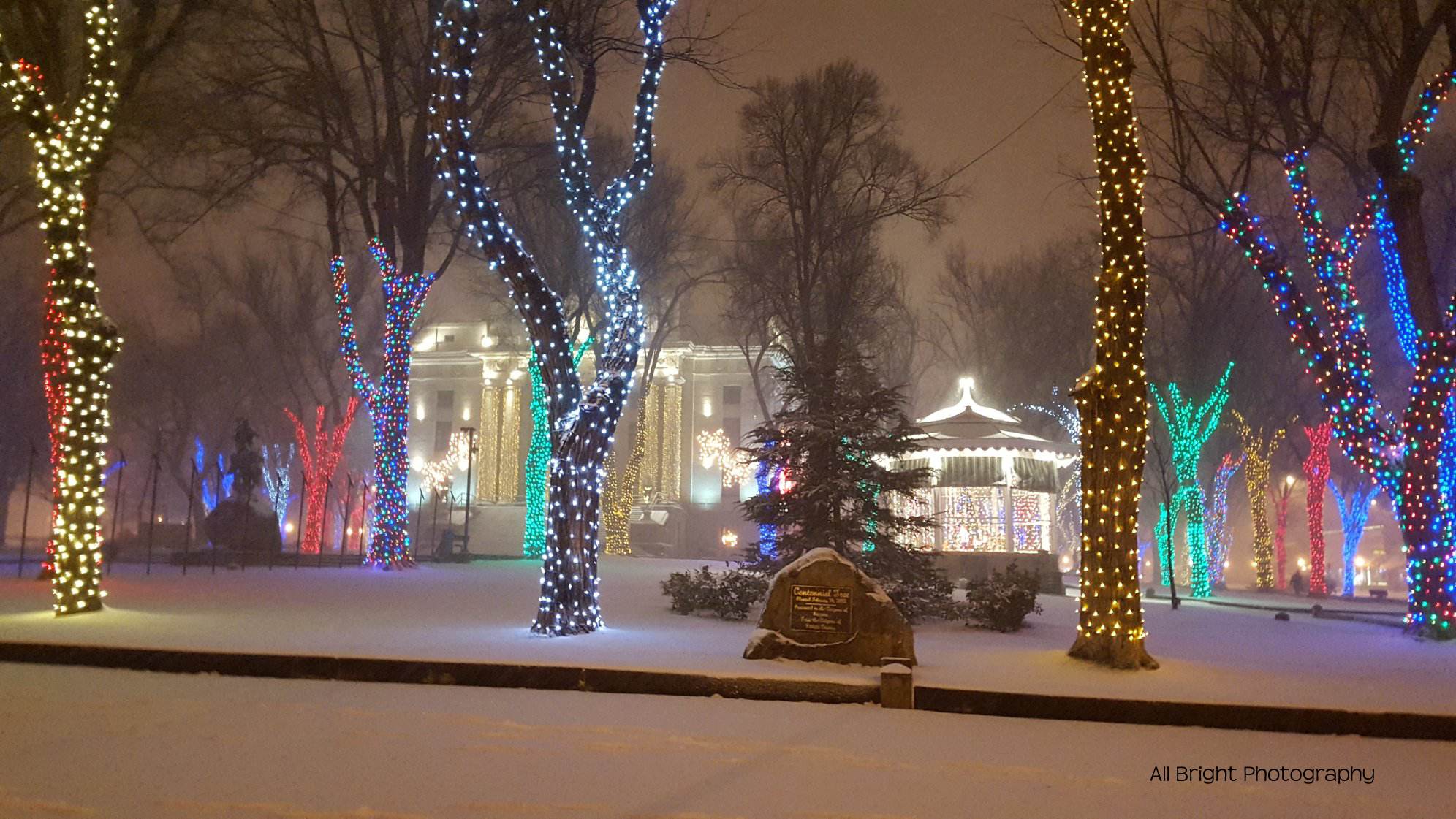 Are you looking for something fun to do this holiday season? Check out the events happening in Prescott, AZ! There's something for everyone, so get out and enjoy the festivities. From tree lightings to parades to performances, you're sure to find something that will get you into the holiday spirit. So mark your calendar and get ready for a festive time in Prescott!
---
HELLO, DOLLY! starring Toni Tennille | Nov. 3-20
"Pop legend Toni Tennille takes the Prescott stage as the mischievous 19th century matchmaker Dolly Levi, who turns New York City on its ear juggling young love, old money, adventure, joy, and loneliness "before the parade passes by." Presented by Yavapai College Performing Arts Department, under the direction of Dr. Craig J. Ralston and Scottie Scott." LEARN MORE.
---
30th Annual Gingerbread Village | Nov. 25 – Jan. 1
"The Prescott Resort & Conference Center invites you to join us for the 30th Annual Gingerbread Village. Get in the holiday spirit this year and make plans now with your co-workers, family and friends and build a cottage, a bungalow or estate! Applications are now being accepted! Proceeds benefit Hungry Kids project in Prescott." LEARN MORE.
---
Valley of Lights | Nov. 21 – Dec. 30
"Drive through the one mile displays of holiday lights. Valley of Lights opens on Thanksgiving night and is open every night through December 30th." LEARN MORE.
---
Prescott Christmas Parade & Courthouse Lighting| Dec. 3 at 1pm
"The Prescott Chamber of Commerce and presenting sponsor, Findlay Auto Group proudly present the 40th Annual Christmas Parade in downtown Prescott. This year's theme is 'A Superhero Christmas.' Kick in the Holiday Season with over 100 entries for the whole family to enjoy! The Annual Courthouse Lighting Event will be held following the parade at 6:00 pm." LEARN MORE.
---
Acker Night Musical Showcase | Dec. 9 – 5:30 pm – 8:30 pm
"This is a FREE downtown event for everyone. The streets in downtown Prescott are closed and the businesses open their doors for a few hours for this wonderful evening event. The Christmas lights are gleaming and music fills the air for this special time. All the "tips for Scholarships" donations go to Yavapai County school age children for music lessons to those that may not otherwise get that chance. Depending on how much is donated year to year, we also donate to our school district's music department since the arts are the first to get budget cuts. We also with donations permitting, have repaired local school music departments, sent special musicians and groups on to bigger competitions and have purchased or given instruments for those in need." LEARN MORE.
---
So get out and enjoy all that Prescott has to offer this time of year. Merry Christmas and Happy New Year!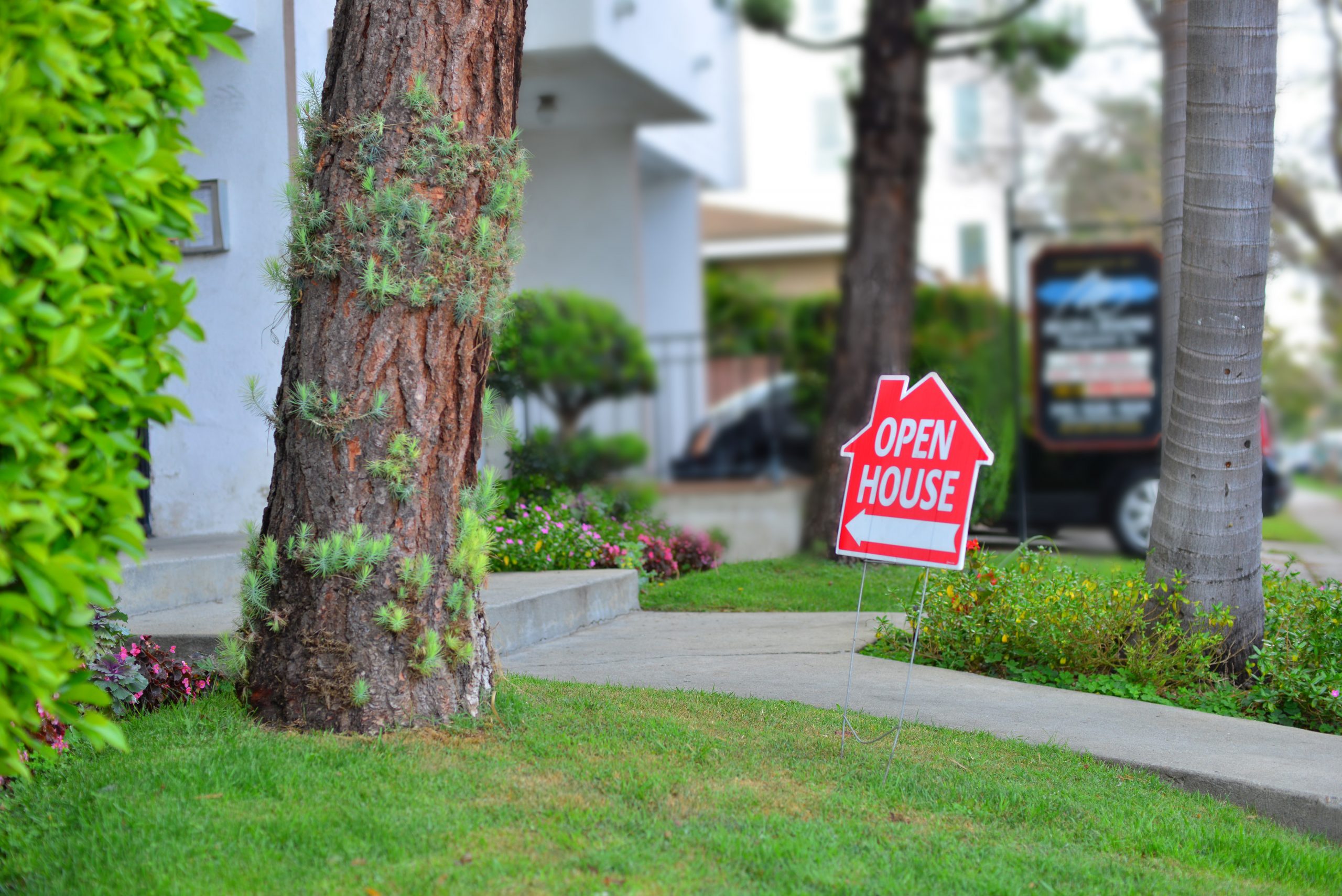 Open houses are a fantastic marketing tool for selling your home. A successful open house creates a network of awareness around your listing. Unfortunately, you must be cautious about potential thieves. Use the few tips to protect yourself during an open house.
 9 Things to Remove From Your Home
Important documents: 

Ensure your personal information is secure by removing your social security number and driver's license from your home. Important documents also included birth certificates, marriage licenses, and passports.

Passwords: 

Remove any passwords you have written down and stored in your home. This includes computer passwords, Wi-Fi passwords, etc.

Jewelry: 

Any jewelry or other valuables should be removed from your home before an open house. Even if you have a secure place to store them, it's best to be cautious and take them with you.

Medications:

 Medications and prescriptions must be removed from the cupboards and medicine cabinets.

Spare Keys: 

You should never leave spare keys lying around your home. If you have a spare key, either give it to your real estate agent or hide it in a safe place.

Firearms:

 Guns, firearms, and ammunition should be removed from the home.

Heirlooms:

 Heirlooms and other family treasures should be kept safe and out of sight.

Extra Cash: 

Remove extra cash from your home.

Animals:

 If you have any pets, make arrangements for them to be out of the house during the open house.
Tips for a Successful Open House
With your items secure, what other steps create a successful open house?
Create a Welcoming Atmosphere:

The goal is to make buyers feel at home as soon as they step into your house. This means decluttering and adding some personal touches. Included with the valuable items we listed above, also remove religious or political items. You want buyers to be able to see themselves in your home, and clutter makes that difficult.

Make Your House Sparkling Clean:

 No one wants to buy a dirty house. Spend time cleaning your home from top to bottom before the open house.

Add Staging Touches: 

While you don't want your home to look like a model home, adding a few staging touches can help potential buyers visualize the space. Staging includes adding fresh flowers, arranging furniture to create open space, and adding a bowl of fruit to the kitchen counter.

Start Packing: 

You may not be ready to move yet, but starting the packing process can help buyers see your home as move-in ready. Plus, it will make your life easier when the time comes to move.
If you're listing soon, get in touch. If you have any questions about buying or selling in the area, don't hesitate to reach out, I'm always here to help!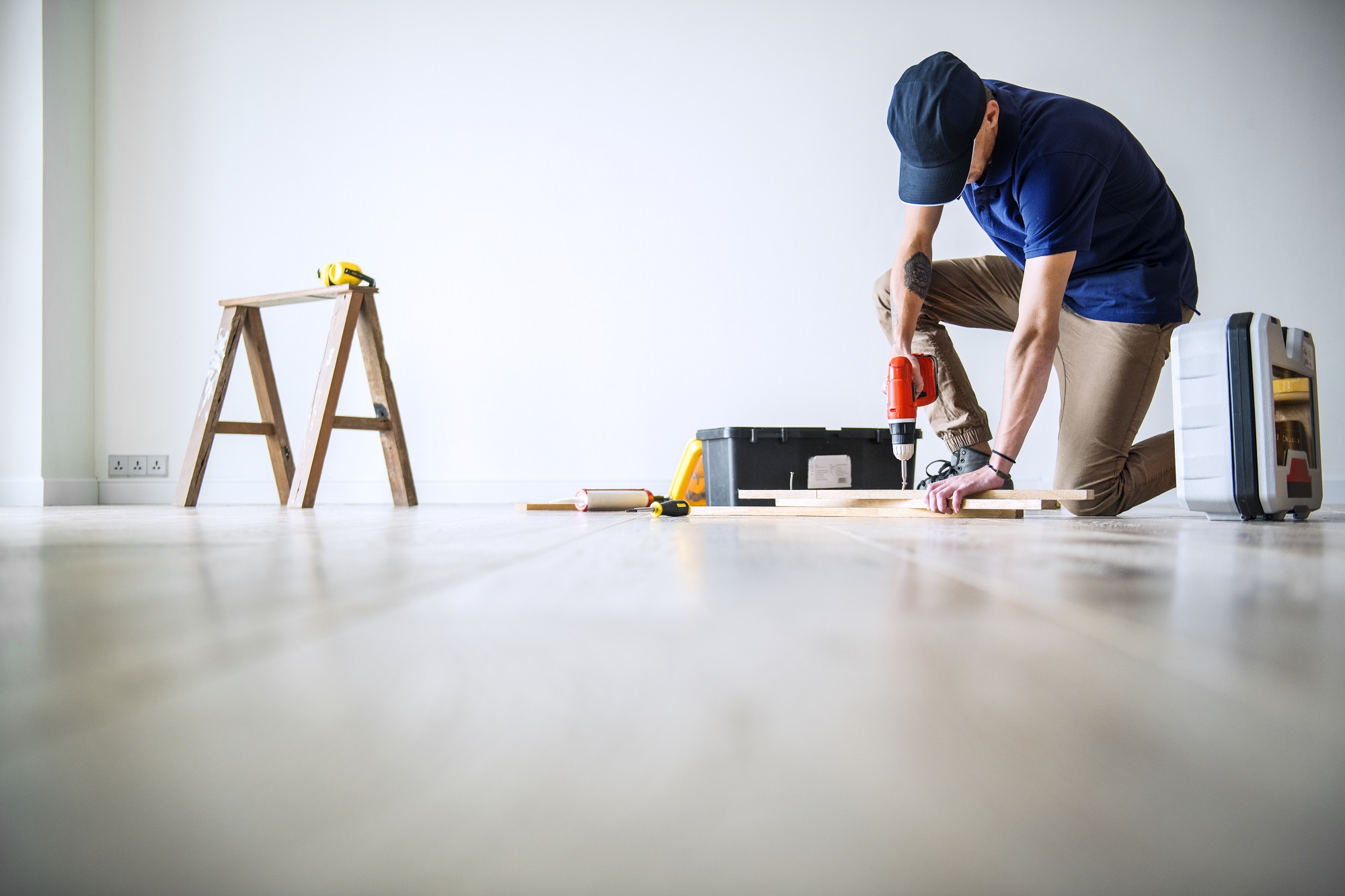 Are you getting ready to sell your home? Since the supply of homes for sale has increased this year, today's buyers have more options than last year. That may mean you cannot ignore some of those repairs or cosmetic updates you could have skipped in previous months. 
So, what are the best home renovations to do before selling? Here are a few ideas that can help boost your home's value without breaking the bank.
NAR, the National Association of Realtors, conducted an impact report on projects that could net your the best return (see visual below):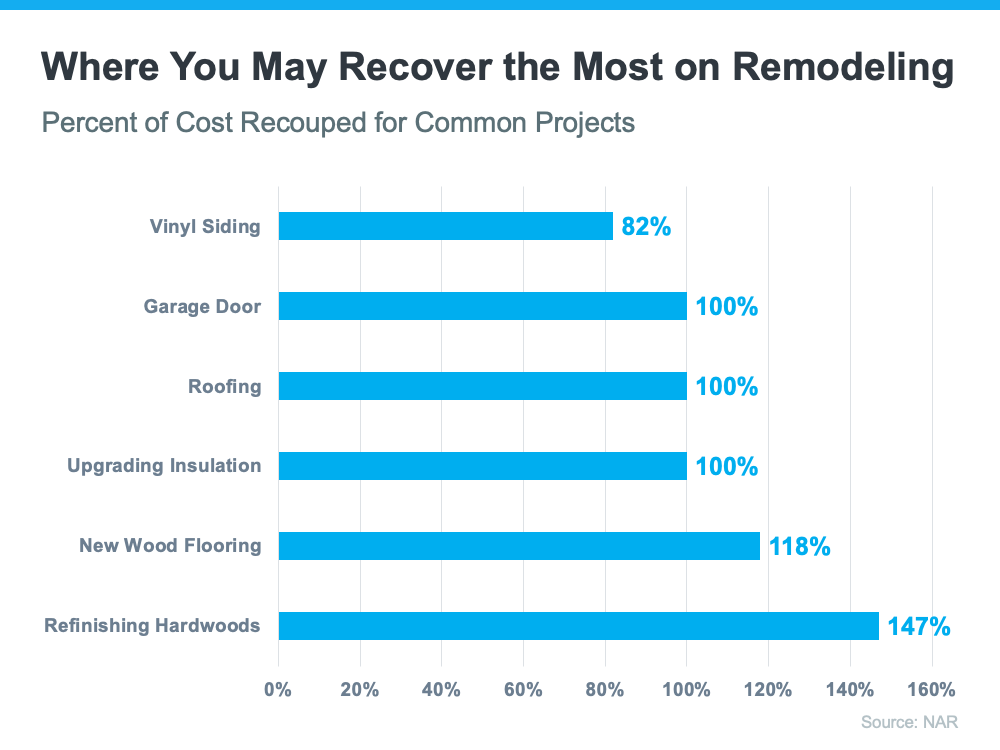 Hardwoods are currently the winner on the project that may give sellers the best return. If you do not have hardwoods throughout your home, installing them in the main living areas is a great way to make a significant impact. Additionally, although it's not listed in the visual above, an inexpensive and common remodeling project is simply painting. A fresh coat of paint can lighten and brighten any room.
Focus on the Bathroom & Kitchen
When considering a sale, the two most important rooms in the house are the kitchen and bathroom, more specifically, the master bathroom. Unfortunately, these are also the two most expensive areas to renovate. If you do not have the budget for a complete makeover, there are still some things you can do to update these rooms without spending a fortune.
One way to save money in the kitchen is by refacing your cabinets instead of replacing them. This will give your kitchen an updated look without the cost or mess of a complete renovation. You could also replace cabinet hardware and install new countertops to provide the room with an entirely new feel.
Consider replacing outdated fixtures such as toilets, sinks, and towel racks in the bathroom. You may also want to add some storage or update the tile. As with the kitchen, you can quickly and easily give your bathroom a facelift by painting it.
Consult a Real Estate Professional
Consult a real estate professional if you are unsure about what home renovations to do before selling. They will be familiar with the current trends in your area and can advise you on which projects will give you the best return.
When you are ready to sell your home, contact me, and I will help you through the entire process from start to finish! I have experience assisting sellers in finding success in today's market and would love to put my knowledge to work for you.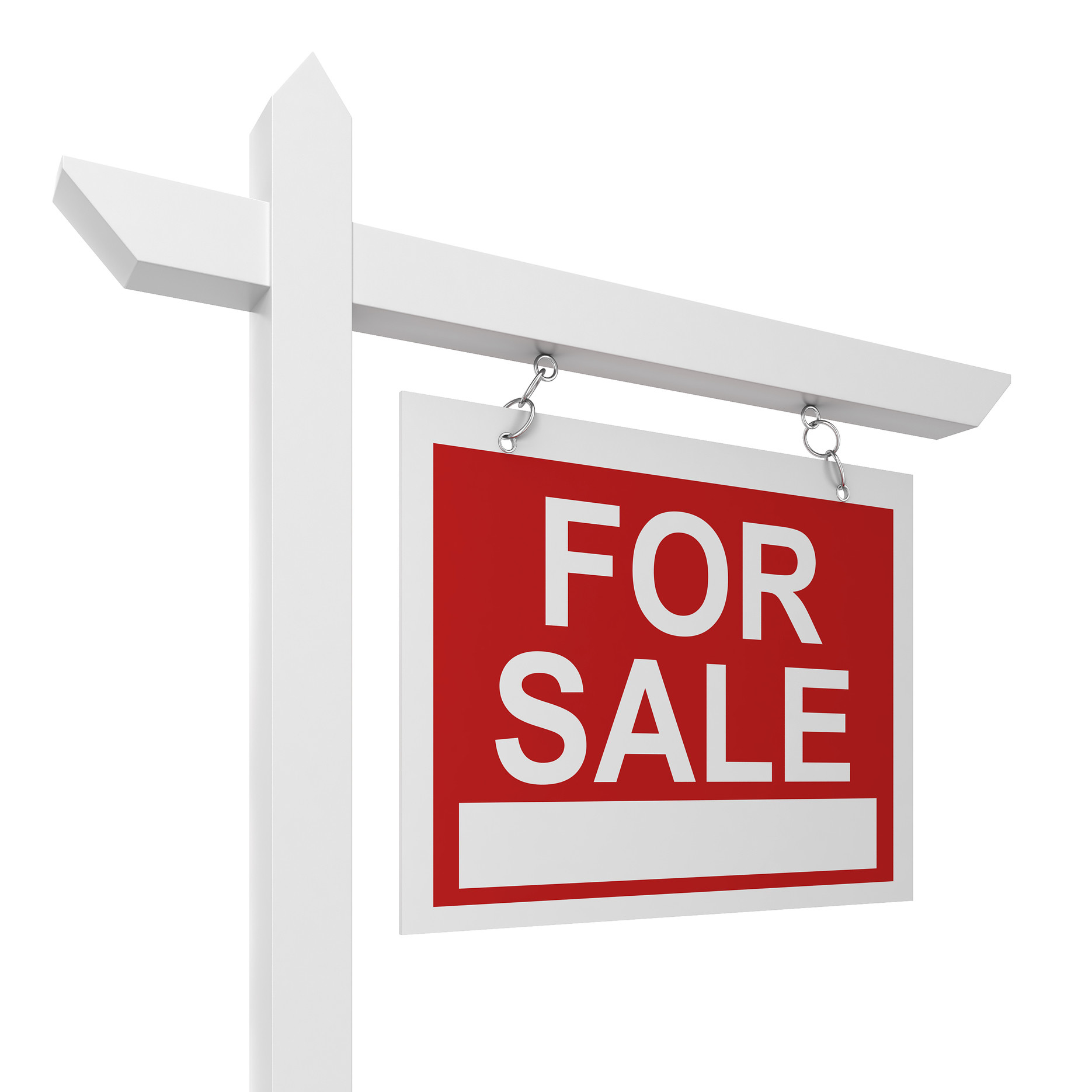 The housing market has started slowing down from the housing frenzy we have seen over the past two years during the pandemic. What does this mean for sellers?
Homes are still appreciating, and experts say this will continue, but they will appreciate at a slower pace because of the rise in mortgage rates. Since mortgage rates are rising, there is less buyer demand, which has brought more homes on the market. As a seller, this shift means how you price your home matters more now than ever.
Why Today's Housing Market Is Different
It is crucial as a seller to recognize that we are in a different market than during the pandemic. During the pandemic, sellers had the liberty to price their homes higher because demand was so high and supply was so low. With this shift in today's market, pricing your home correctly is vital. 
Why the Price Matters
Pricing Too High Runs the Risk of Deterring Potential Buyers: 
If you jump into selling your home with too high of a price, you will deter potential buyers and may have to lower the price to try to reignite interest in your house. Price drops can be seen as a red flag to some buyers who wonder what that means about the home or if it's still overpriced. 
To avoid this headache, consult your real estate agent about a reasonable listing price for today's market. To find the right price, they balance the value of homes in your neighborhood, current market trends and buyer demand, the condition of your house, and more.
Additionally, pricing your home correctly will create more interest, resulting in a quicker sale.
If you want to sell your home, it's essential to consult a real estate agent about what today's market conditions mean for you. With the help of an expert, you can be sure to price your home correctly, leading to a quick and easy sale.
You Still Have an Opportunity as a Seller in Today's Market
We are still in a seller's market. A real estate professional can help you price your home correctly based on current market conditions. In turn, you can maximize your sales potential and minimize hassle in a shifting market.
---
Chief Economist at the National Association of Realtors, Lawrence Yun, states that:
"Homes priced right are selling very quickly, but homes priced too high are deterring prospective buyers."
Founder and CEO of Altos Research, Mike Simonsen, also states that:
"We can see that demand is still there for the homes that are priced properly."